Student Testimonials
The Master's programme "Global Food, Nutrition and Health" was created in 2020 and has developed dynamically ever since. Through its first three cohorts, the programme has welcomed students from over 20 different countries in Kulmbach. To give prospective students a better understanding of the diverse student community they can expect here in Kulmbach, some of the programme's current students are sharing their stories on this page.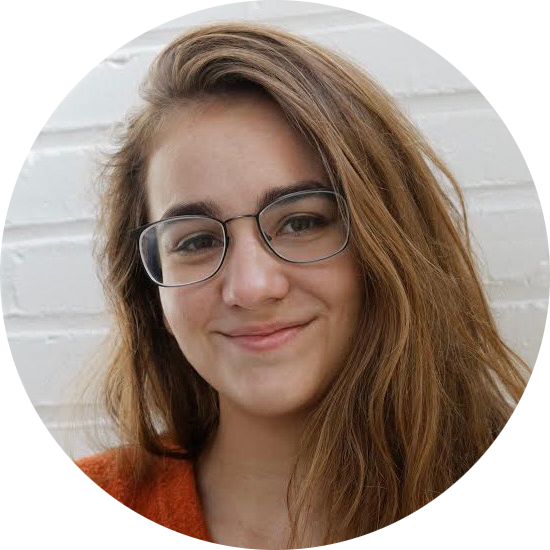 "Before studying in Kulmbach, I attended the Commonwealth Honors College of the University of Massachusetts Amherst, where I completed my Bachelor of Science in Biology. After graduation, I worked on a small island in the Caribbean, assisting in marine research projects and community outreach. Due to the COVID-19 pandemic, I returned to Boston, Massachusetts, where I became a clinical research coordinator. I chose to come to Kulmbach because of the interdisciplinary and international focus of this Master's programme. These aspects have also become my favorite part of the programme! Learning from my professors and classmates from many different countries and backgrounds is a truly unique and invaluable experience. After finishing my master's degree, I hope to work for an IO or NGO in the climate change and health field."
Anna, USA/ Germany​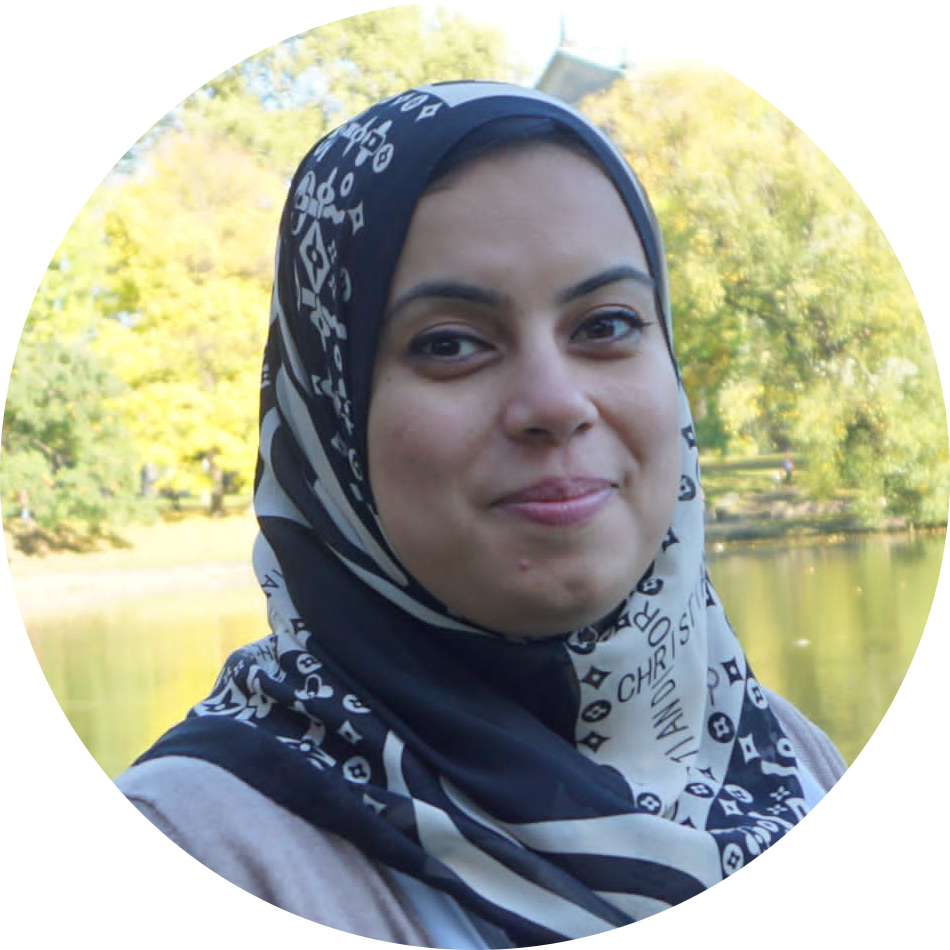 "I studied human medicine and was specialising in pediatrics in Egypt before I decided to shift to the preventive aspect through working with mothers and infants in lactation management and early childhood nutrition. I had the dream to combine my passion for public health with nutrition and started looking for a Master's programme that fits my dream. It was not an easy task, but finally one day I found the new Global Food, Nutrition and Health Master's programme at the University of Bayreuth. I immediately prepared my application that thankfully got me here. Global Health Policy, Food Law as well as Climate Change, Nutrition and Medicine, and Research Tools are among the many other courses empowering us with extraordinary interdisciplinary tools and diversifying our career chances."
Aya, Egypt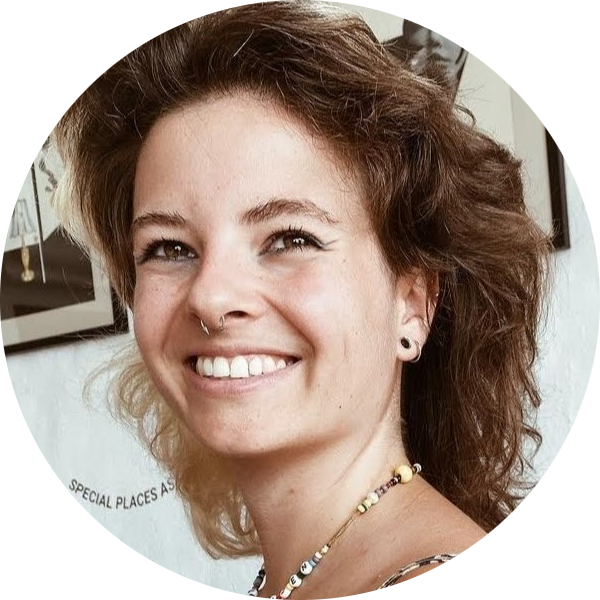 "After a Bachelor in ecotrophology (Home and Nutritional Sciences) in Fulda I was looking for a Master's programme with a more social science and sustainability focus. I was very excited when I found the programme "M.Sc. Global Food, Nutrition and Health", which promised an interdisciplinary approach, studying political backgrounds, researching planetary boundaries, and learning about cultural and societal influences on current issues. The flexible design of the programme allows individual specialization and enabled me to choose my semesters abroad freely so I could deepen my knowledge in local electives. The holistic point of view we get through the courses is fascinating and opens many possible working areas such as at the FAO, policy advice institutions or an NGO – which is where I definitely see myself in the future."

Jule, Germany​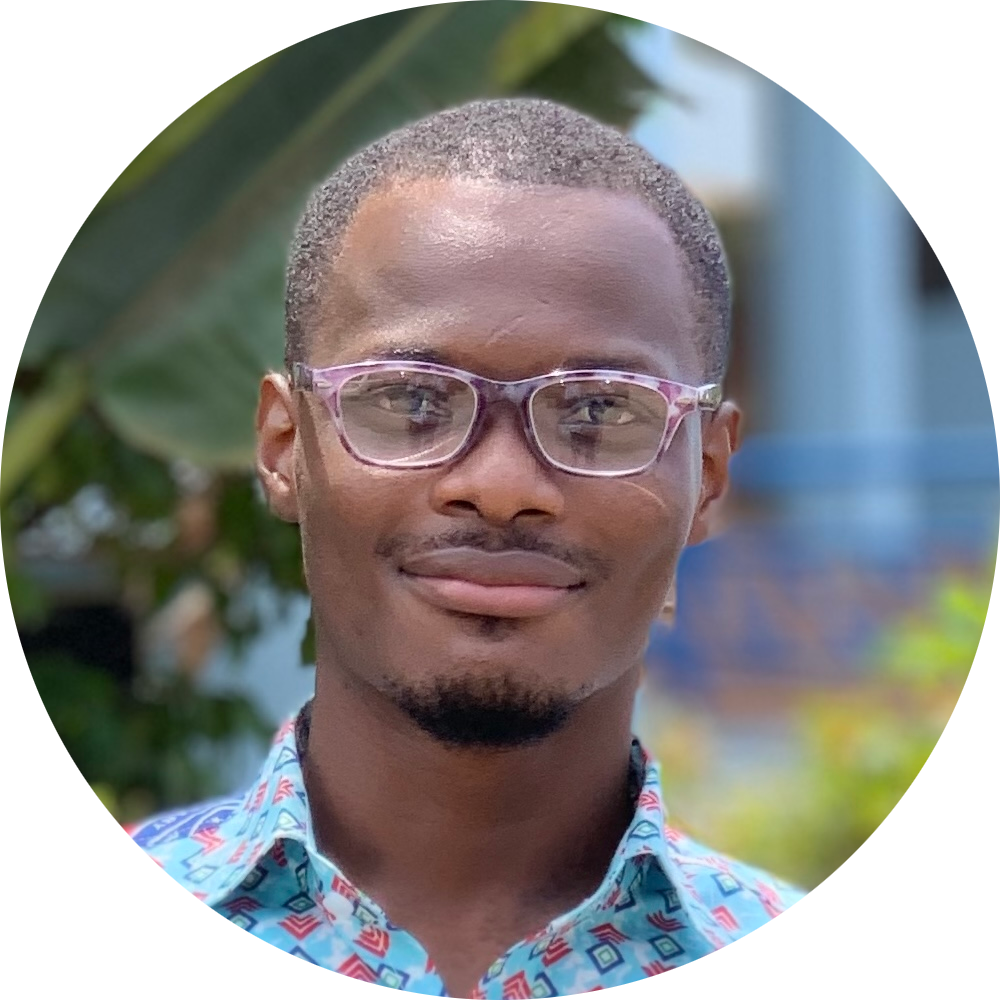 "Before coming to Bayreuth, Germany, I had previously studied MbChB Medicine at the University of Cape Coast in Ghana and after graduating, I worked as a Junior Medical Officer. I applied for this Master's programme because I was intrigued about the potential of supporting public health through the shaping of diets. Since having been admitted and enrolling in the programme it's been amazing to have studied policies and major actors that control the food world, like how food policies have shaped the availability and affordability of food, or the psychological reasons for why we eat what we eat, for example through the Health Action Process Approach. After graduating, I'd love to work with the FAO to help in achieving the Sustainable Development Goals or move back home and work with the Ministry of Agriculture to help create interventions for ensuring food security
and safety in the country and the region."
Leslie, Ghana
"Holding a Bachelor of Science in Nutrition & Dietetics, I chose the "Global Food, Nutrition, and Health" Master's programme because I was most interested in looking into these topics from a global perspective with an interdisciplinary approach. Being among the first cohort of students, I witnessed the expansion of the mandatory and elective modules. The diversified courses were planned in a way to have a clear insight into the different disciplines on an international level. To follow my career goals, I chose to do a research internship and write my master's thesis at the Junior Professorship of Public Health Nutrition, where I recently also started working as a research assistant. Finally, living in Kulmbach and meeting colleagues and classmates from all over the world enriched my experience even further."
Mirna, Lebanon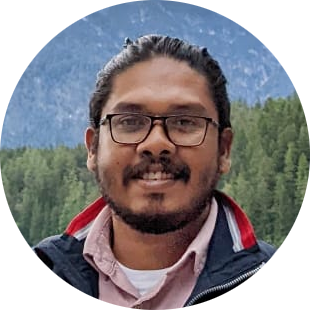 "I did my Bachelor's in biotechnology in Bangladesh, after which I worked for a government program funded by UNDP, where I helped put government policies into practice to accomplish the Sustainable Development Goals. The current crises of food security, non-communicable diseases caused by unhealthy food, and the stresses from global climate change and poor governance in my country have motivated me to work toward helping to solve these crises and this master's program offers the knowledge and expertise to achieve my goal. The interdisciplinary teaching approach is helping me to become a critical thinker, problem solver, and efficient researcher in the field of health and nutritional sciences, who can work in a global setting by carrying out research and aiding in the development of innovative policies, which perfectly aligns with my career goals."
Ovi, Bangladesh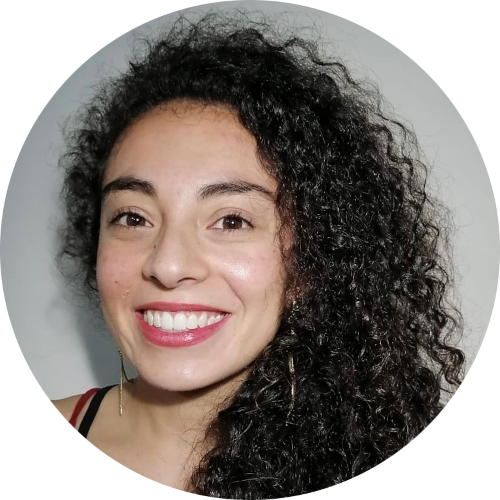 "During my Bachelor's in nutrition and dietetics in Colombia, I had the opportunity to do an internship with the NGO "Action Against Hunger", where I helped to assess the food security and nutritional status of migrants. After graduating I worked as a nutritionist at the food bank in Bogota, contributing to reducing food waste and food insecurity in Bogota. In my desire to learn more about health and food-related policies, I found the MSc Global Food, Nutrition and Health at the University of Bayreuth, with a multidisciplinary approach that offers perspectives in diverse areas such as politics, sociology, and sustainability. Here, I'm studying together with fellow students from different parts of the world and learn from their experiences. After finishing my master's degree I would like to work with an NGO or a humanitarian aid organization in the area of food aid."
Daniela, Colombia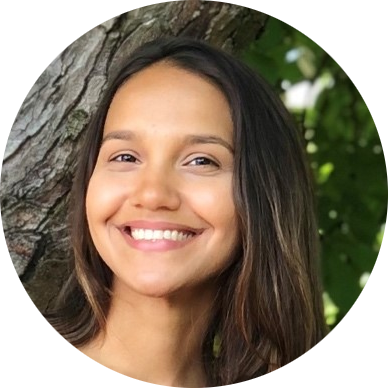 "After obtaining my degree in Nutrition Sciences at the State University of Ceará in Brazil, I wanted to deepen my professional education and further explore systemic issues in health. The MSc Global Food, Nutrition and Health readily caught my attention for addressing health and nutrition in its most comprehensive sense, i.e., considering the physiological aspects, but perceiving them as inseparable from socio-economic, environmental, and political conditions. In this way, the programme engages precisely with fundamental issues of our time. Through interdisciplinary cooperation, broad programmatic scope and contact with a diversity of backgrounds, new perspectives are built, thus empowering us as professionals conscious of the complexity of nutrition and food systems. After completing my degree, I intend to develop the necessary experience
to work in the academic field."
Victoria, Brazil